✔  Wear them inside socks and increase your height up to 3.5cm / 1.3 inches in an invisible, instant & pain-free way! No shifting, No slipping. No one knows the secret of your increased height!.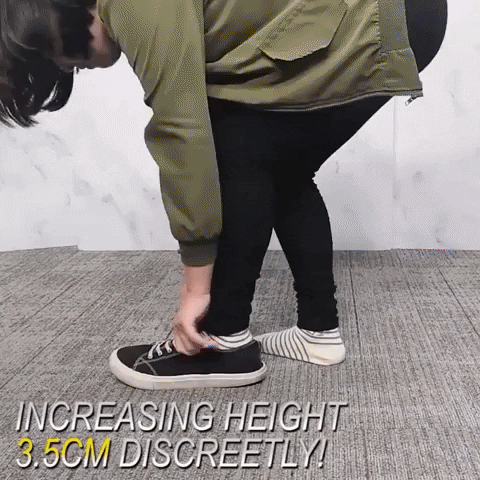 These insoles are designed to be inserted and perfectly hidden inside socks. Be confident to take off your shoes even indoors.
Made of Medical-grade soft silicone which cushions your heels and relieves heel pain & discomfort from cracked/ calloused heels, sore feet, plantar fasciitis etc. Wear comfortably for the whole day!
7 Extra Benefits,
New Design 2019 Best 
Seller:
Medical-grade soft silicone

Non-slip 

Comfortable to Wear

No More Embarrassment

Highly Flexible

Fit Most shoes

Ergonomic U-shaped Design
Be confident to take off your shoes without exposing your weakness - Your insoles are perfectly hidden inside socks!
✔Act As Heel Cups: Scientific U Shape design to fit your heel edge very well so as to protect your heels.

 

Great for pain relief

 

from plantar fasciitis, Heel Bone Spurs. heel gel elevators for shoe size Women 6-9 |Men 6-8
** 93% of Customers Get 2 or More for daily usage at all occasions **
Specification:
height: 3.5 cm / 1.3 inches

Color: White & Washable
Package Include:
1 x A pair of invisible height increased insoles
Estimated delivery time 7-19 days
Experienced Customer Service
7 Days a Week open for You.